Snow Problem? No Problem!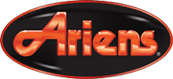 Not when you're equipped with a hardworking, high-performance snow blower from Ariens. Packed with power and built to last, an Ariens snow blower can quickly clear driveways and sidewalks with ease.
Whether you're looking at for a lightweight, compact single stage unit like the Path Pro or need the powerful performance of Ariens Professional Series, we've got the Snow Thro for you.
Homeowner or professional grade, will your Ariens snow blower stick close to home or clear out the entire neighborhood?
Decide how much area your Ariens snow blower will cover. Save time with wider widths, save garage space with smaller options.
Different models tackle tough winter weather, whether it's a few inches or more than two feet of snow.